Visitor Album


Visitors ALWAYS Welcome Below are Some 'Recent Longhorn Visitors'
We were Honored to have Londell & LeNora Duerksen
Visit our Ranch & Look at our Longhorn Herd.

Thank You Jason & Christie for Visiting our Ranch

Phil, Matthew, Kim & Scott Shank Below with Lee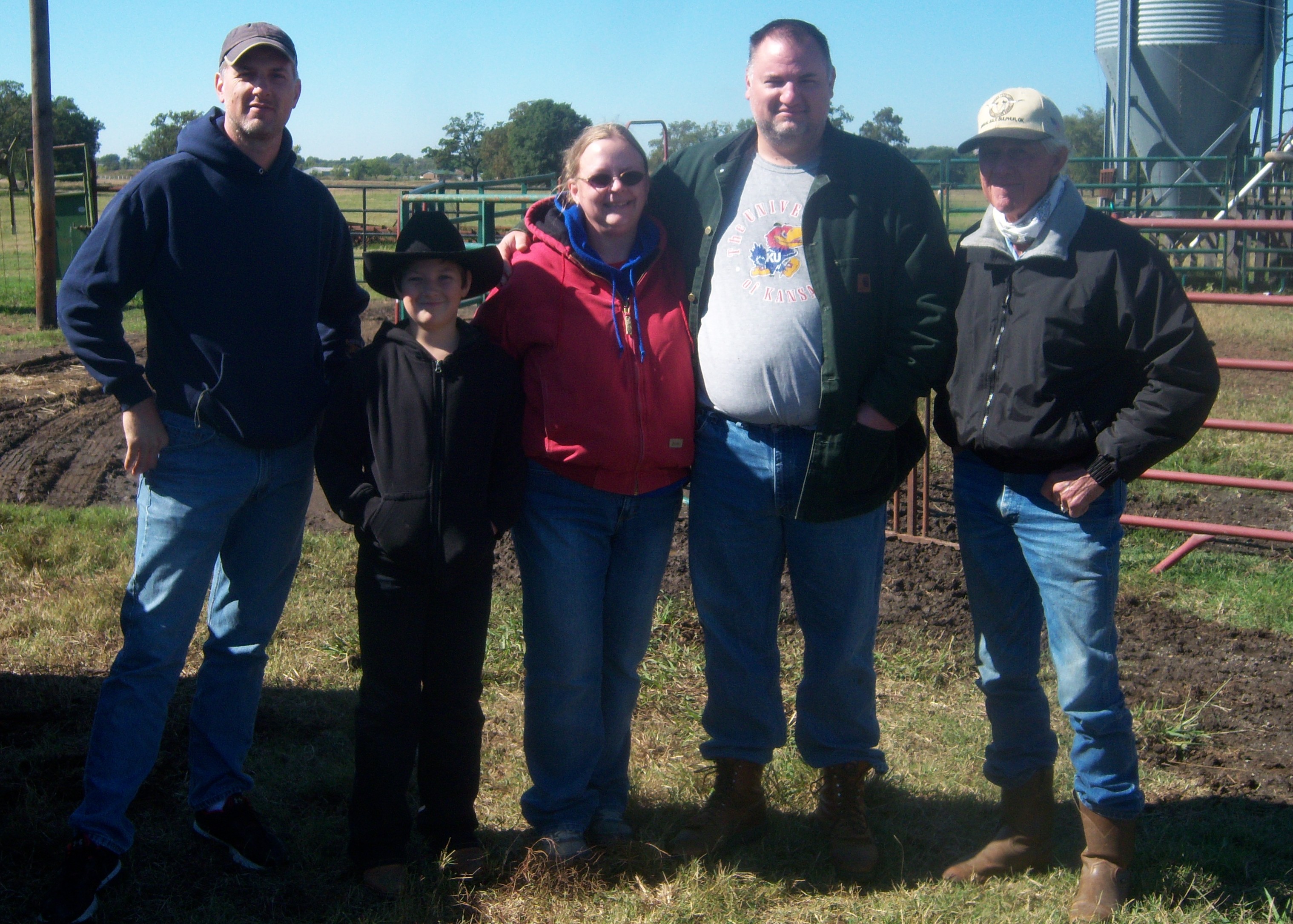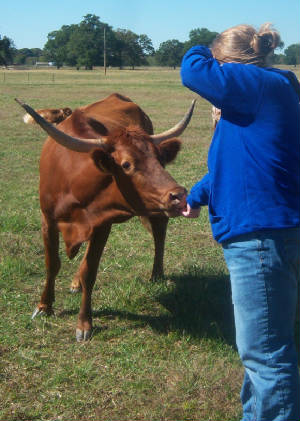 Kim feeding LWR Camila protein Cubes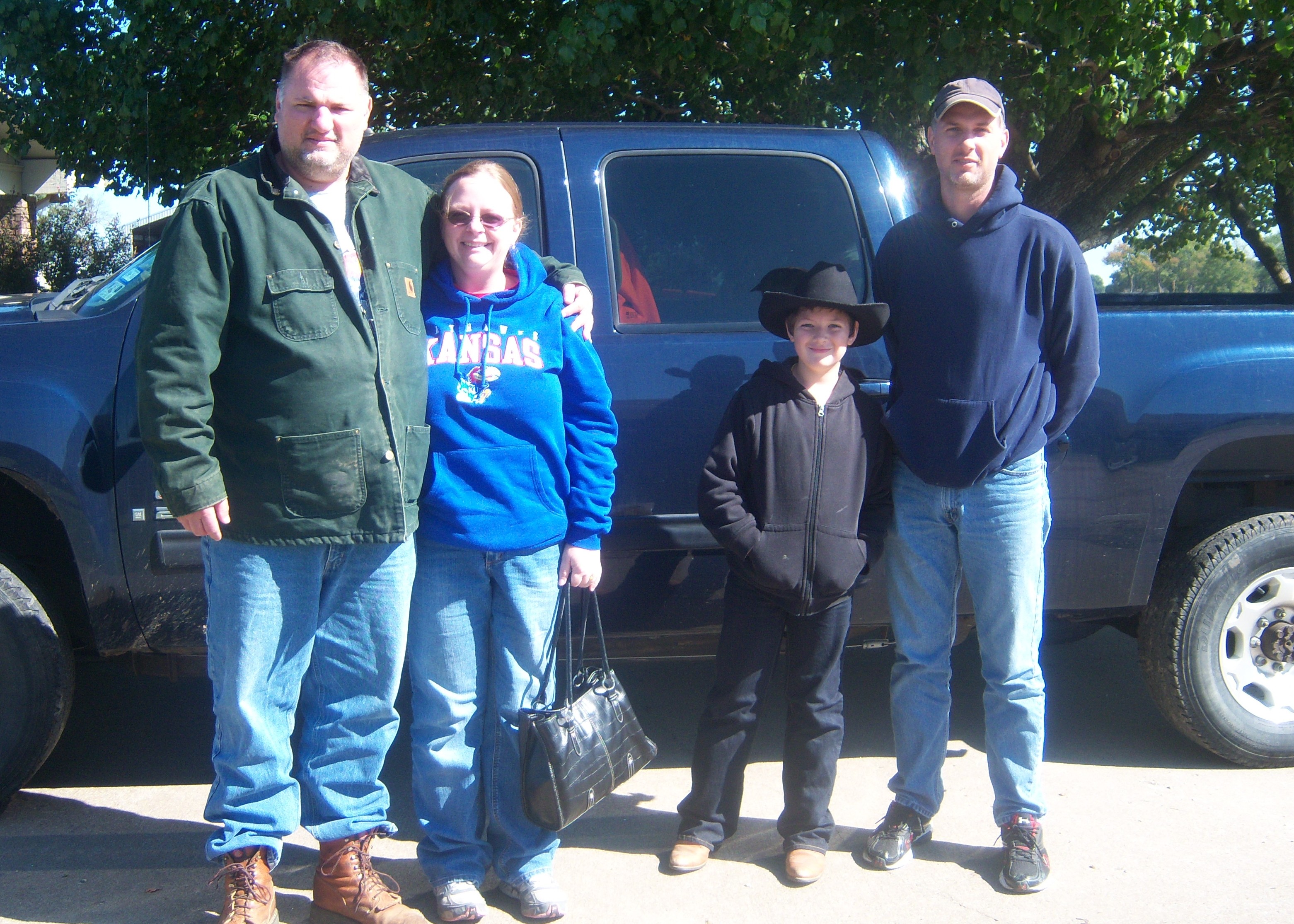 Thank You Scott, Kim, Matthew & Phil Shank for Visiting Oct 19, 2013
& Getting a Close up 'Hands On' Look at our Longhorn Herd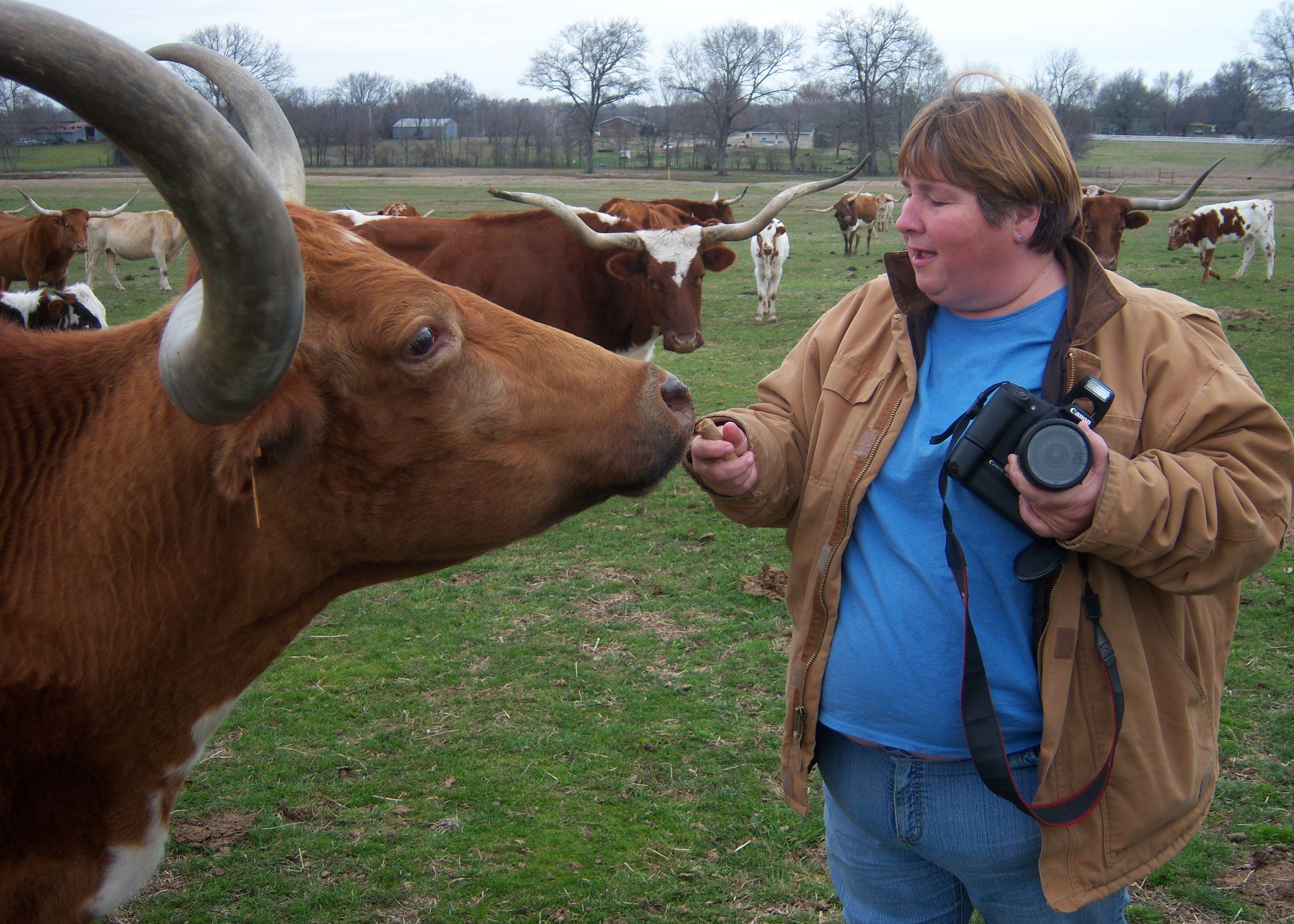 We were priviledged to have Dianna Dandridge, Staff Writer for Sequoyah County Times come to our ranch Feb. 17, 2012 to do an interview for an Article about our Longhorn Cattle. As you can see, our Longhorns were as happy to meet her as we were.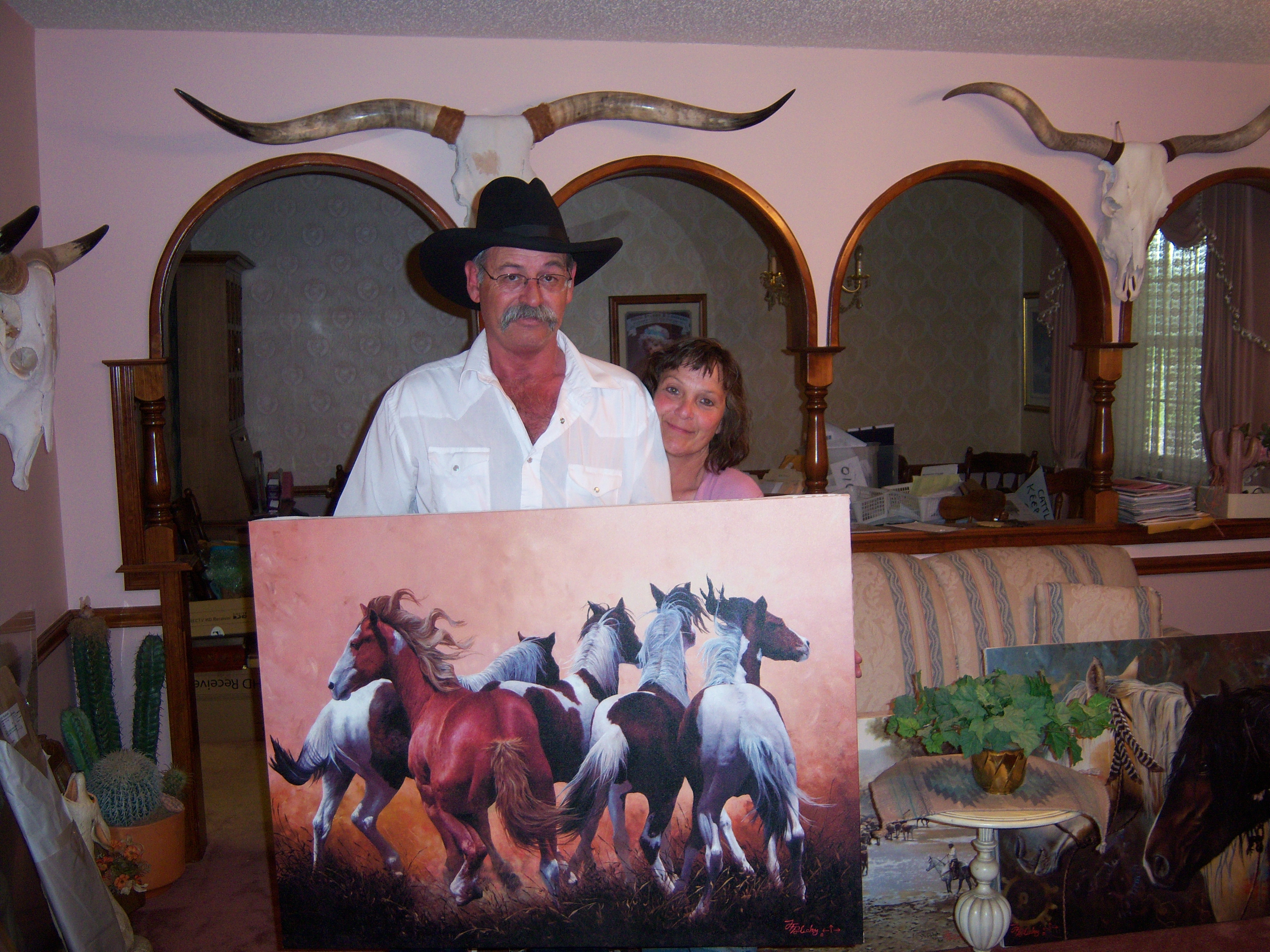 Above is Well Known Western Artist from Nebraska, JF Policky & wife Cathy in 2010 when they came to buy some of our Longhorns. We were honored that he brought us some of his Art Work. He is holding a 30" X 40" stretched canvas print of his painting "Hasta La Vista". We also have a larger size 46" X 60" of "Hasta La Vista" on our wall.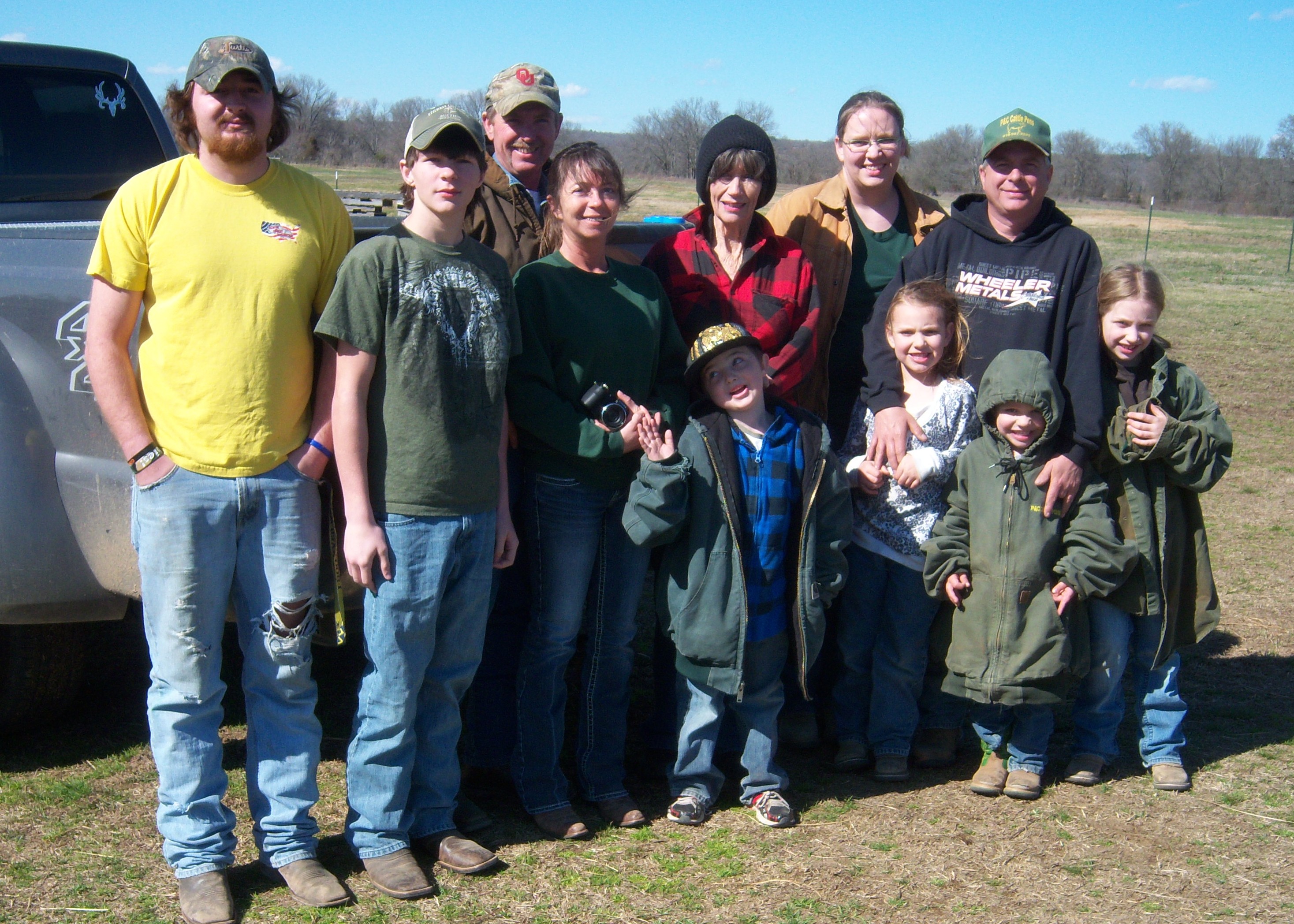 Most Recent Visitors on this Cold Windy Day March 3, 2012
Randy & Vicky Morris & Paul & Crystal Warford along with family members, all from Stilwell, Ok. They Promised to come back for a Longer Ranch Tour on a Warmer Day
Linda got to Cold to show them All of the Longhorns
***Thank You Randy & Vicky for purchasing 7 of our 2011 Heifers***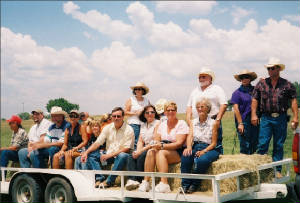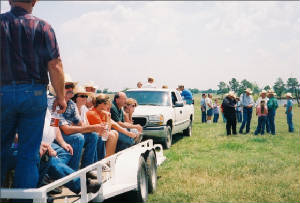 The 2 Photos above are of the Oklahoma Texas Longhorn Association during a Ranch Tour at our Ranch on Hwy 16 West of Muskogee Before we moved to Sallisaw.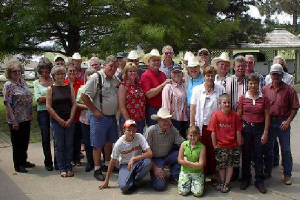 Above is some members of the Indian Territory Texas Longhorn Association at our Ranch for a meeting & Ranch Tour of our Longhorn Cattle Herd.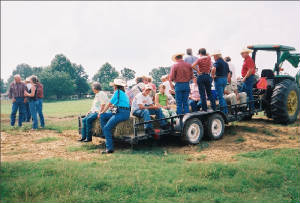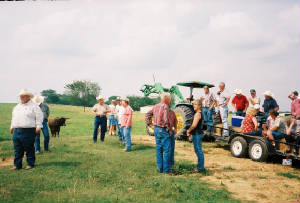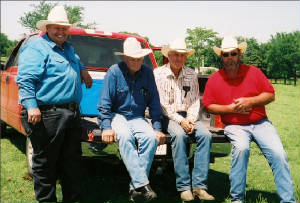 Wesley & Wes Watson, Lee Ragains & Ron Marquess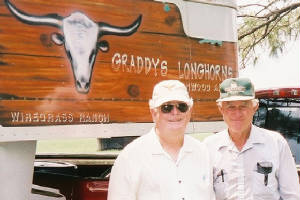 Joe Graddy from Alabama when he came to Purchase LWR KOJAK one of the bulls we raised.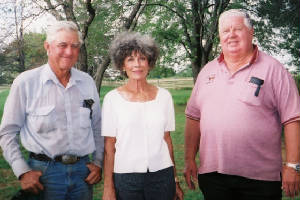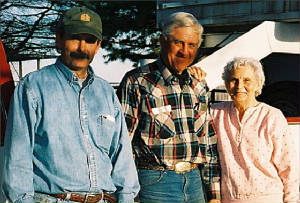 Robert Kennard, Lee Ragains & Annabelle Kennard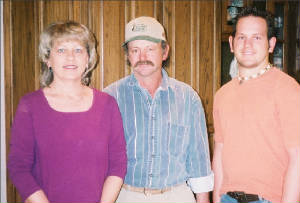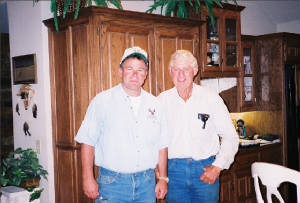 Wayne Forester, when he flew in from Florida to buy some our Best Longhorns in 2004 when we still lived on our ranch on HWY 16 which was West of Muskogee 20 miles .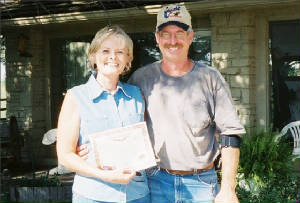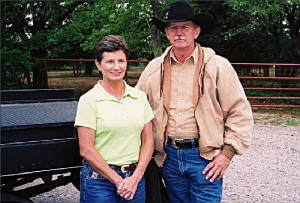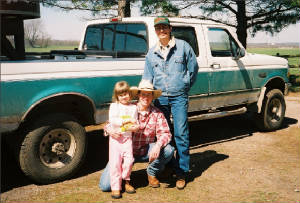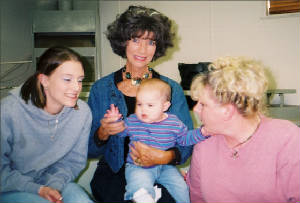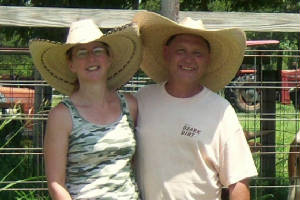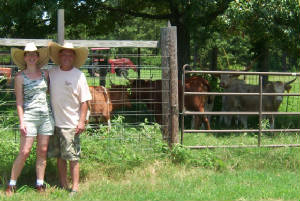 2 photos above of our friends Tom & Sue Moore from Rudy Rebel Ranch in Rudy, AR wearing their big Texas Size Hats, when they purchased
some of our Longhorns from our ranch here in Sallisaw to add to their herd..